Understanding how your audience interacts with video is the key milestone to successful marketing. With Cincopa's new Video Analytics, you can be sure that your videos not only look great but also deliver excellent marketing results. And the result always depends on how well you comprehend viewers' preferences and use this intelligence to create really engaging video content.
We're excited to introduce new Analytics, the ultimate source of stats and insights into online video performance. Video Analytics is now available to all Cincopa users. It's powerful, yet very easy to use, so you'll be able to start analyzing your videos and improving your marketing strategy right away.
Cincopa Video Analytics: Quick Overview
Video Analytics has several sections providing different sorts of insights.
This section shows aggregate video stats within a selected timeframe. For your convenience, data is presented in a graph, which is perfect to comprehend how video stats change in dynamics.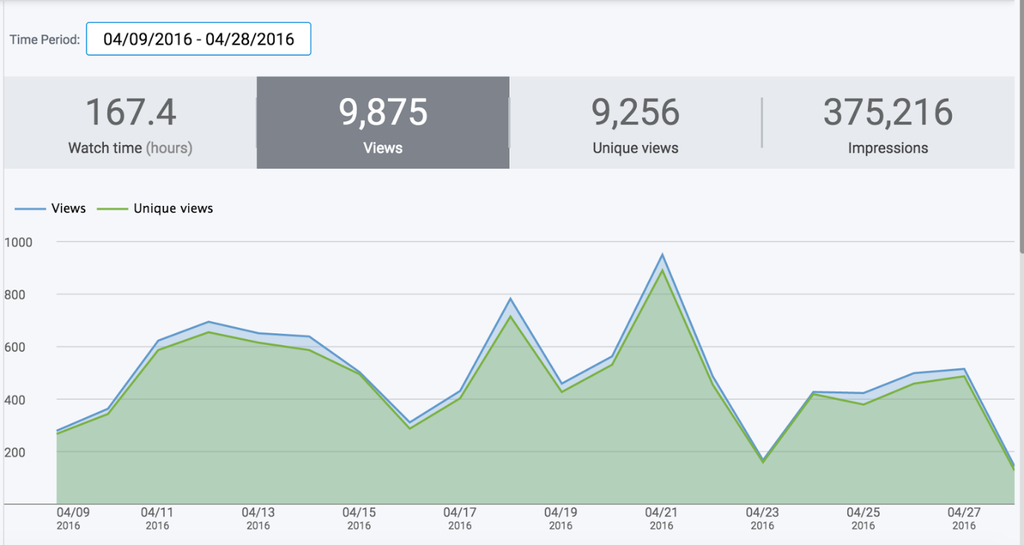 Watch time shows the total viewing time of all videos in hours. Views are recorded each time when a user plays the video. Unique views refer to the number of unique users who have played videos. Impressions graph is helpful to understand how many times web pages containing your embedded videos have been loaded by users.
Below the graph, there is a table with detailed stats. You can sort them by video, page, domain, and geography. Check out heatmaps showing how user engagement changes for each video from the start to the end.
Here, you can get detailed information about each and every user who has watched the video including the country, view date, video asset name, web page where the video was played, IP, and engagement.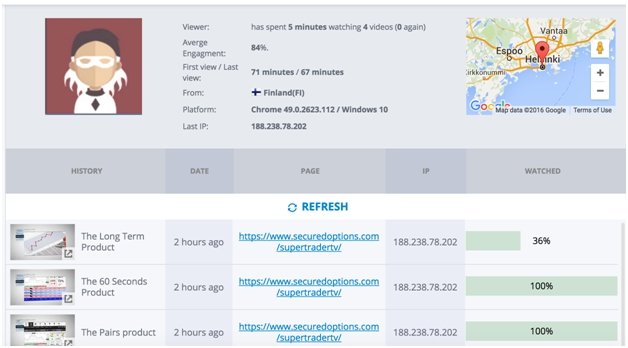 It's very easy to get started with Video Analytics. Visit the help section which provides a step-by-step guide through all of its essential features. Still have questions? Contact our team at support@cincopa.com