The Disk Jockey (DJ) industry operates on two fronts:
1. Offline (events, parties, weddings, proms, concerts)
2. Online (there's where the magic happens). Sometimes, the online presence of a DJ is responsible for his/her overall success, especially because, creating a name and putting your music out there for listening or downloading is vital.
In this way, you can increase brand awareness and grow a fan database. Fans that, later on, will buy a ticket to your concert or will book you for an exclusive event. So, if you are an aspiring DJ, let's have a look at the benefits of showcasing your work with Cincopa.
1. You can create playlists of your music
Now that you have decided to create a website to support your online presence and to indulge your fans with exclusive mixes, the newest creations or news about concerts, it's time to sort out your music and upload it to your site. Cincopa allows you to create playlists and to arrange your tunes according to your needs. You can take advantage of its dynamic music player and upload your mixes in any format, organize them in different playlists, so your audience can easily surf among your assets. Skins can also personalize your style and your brand, as you can choose the way you want visitors to listen the music on your website.
Furthermore, if you want to promote future events, add an art design to your playlist, like your newest concert art print or an upcoming album cover. People love sneak-peeks and album releases!


Or you can opt to display a standard audio player, like this:

2. You can enable/disable downloads
You might want to allow people to download some of your music. It shows good faith and a way to say thank for their support. However, if you don't want your music to be downloaded, but only

to be listened to online, Cincopa's solution gives you this opportunity, as well. With the option of enable/disable downloads, you will have a complete control over your assets, making sure there will be no leaks, prior to an album release, for example.
The benefits of using Cincopa for your DJ website are multiple, but mostly, they are part of that mandatory fine- tuning of your brand. There are millions of DJs out there, and unfortunately, this is a tough market. But you can stand out with a unique website. When you upload your music to Cincopa, you can rely on Cincopa's responsive HTML audio player to smoothly play your music and to be responsive on any device, desktop or mobile. You can set the interactive players to include menus, playlists, images and album covers. Cincopa gives you the head start, you just need to do what you do best: produce fantastic music.
4. You can secure your music
Music has always been an industry menaced by piracy. It started since the epoch of Beethoven and it won't stop any time soon. However, there are multiple regulations and ways to encourage music purchase and copyright protection. Cincopa's solution allows you to protect your files and to brand your videos. If you have videos from events, concerts or "behind the scenes" footage, you can add your logo to all of them. Not only it serve as a marketing tool, because it engages the audience and promotes your appearances as artist, but it can directly associate your viewers with your name (your brand) and the music you produce and play. In addition, you can link the logo with your website, so that listeners can be redirected to your homepage (where they can listen to even more music). Unlike YouTube, you can simply attach your name or your logo to your material and wait for it to go viral.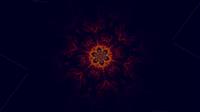 5. You can embed/edit your galleries, without hiring a programmer
Who says you can't be a progressive DJ? You can mix up the arts and create great combinations with different media. For example,  you can create a slideshow with pictures from your latest event or club gig. On the background of this slideshow you can play your music. With more than 40 skins available, you can choose the best combo for your style.
The same way you play with your tunes, you can play with your files, creating a sophisticated display and ambient experience. Add transitions (auto-scroll, rotating images, fade in, fade out, loop, etc.), upload your pictures from Picasa or Flickr and give people the feeling that they are in the first row at your performance. Same thing with videos, podcasts and music skins – you have the full liberty of customization, without any programming skills required. Upload your digital assets to Cincopa galleries and then embed them to your website. It's as smooth as that!
These five reasons to Cincopa are the first steps towards that DJ's Hall of Fame you have in mind. Good luck and send us some VIP tickets to your concerts!
Originally published on January 13th, 2015
, updated on October 8th, 2018