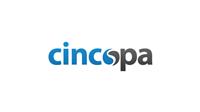 Small to medium businesses (SMBs) and enterprises may operate within the same business vector or industry, but they are fundamentally different from one another. Their differing organizational structure, capabilities and scope of manpower result in very different business challenges and goals.
SMBs will always be operating with significantly lesser budget.  As a result, one of the most noticeable areas that SMBs differ from large enterprises is the manner in which they approach their customer service, sales, and, of course, marketing processes
Even in regard to something that has a seemingly standardized production process as video, SMBs differ from their deep-pocketed rivals.

Why do SMB marketing targets and objectives differ from enterprises? 
Companies that fall under the SMB category typically exhibit a defined number of employees, profit-line, sales, and total assets possessed.
Due to their relatively less complex workflows, SMBs tend to be more agile and responsive to market changes than enterprises. They are also more customer-focused, as they are more likely to feel the pinch if they lost a small number of paying customers.
Here are the key factors that result in SMB's and Enterprises developing different marketing strategies:
Proximity to the customer 
Due to their simpler leadership hierarchies, a disgruntled customer can typically reach a decision-maker within an SMB at relative ease. However, these organizations have time, financial and manpower constraints.
Due to their substantially bigger scale, enterprises are less likely to develop personal connections with the target market. This is further aggravated by the fact that said target market tends to be much larger, so making the connections would be more difficult in general.
Priorities

Due to the importance they attribute to short-term results, SMBs tend to concentrate their marketing efforts on decisions that result in immediate ROI and have the shortest time-to-value.
Enterprises have the time and resources to invest in riskier, long-term decisions. Since they already occupy an often dominant position in the market, they are likely to concentrate on decisions that help maintain or improve their strategic position – revenue, profits, market share, etc.
Reaching the target market 
SMBs' methods of breaking into their target market are usually limited. Often forced to resort to non-intrusive tactics of increasing reach, SMBs will typically make use of such elements as native advertising and content marketing. Such companies often leverage other market experts to curate highly-comprehensive blogs made in such a way that they don't scare or annoy the target group.
Enterprises, on the other hand, tend to spend a lot of money on a multi-channel, elaborate marketing plan. Often recognizable brands, or at the very least reputable among their industry, enterprises are not as dependent on inbound marketing to convert leads. Sure, they find it important to maintain a vibrant, high-quality resources section. However, enterprises do not live or die according to the business it generates.
Pain points 
SMBs are also faced by short-term problems, such as growing to a point of profitability and increasing productivity. Therefore, they are more likely to make business decisions based on those factors.
For enterprises, these pain points tend to be more specific areas, such as lower year-on-year margins, poor reporting, inadequate accountability and poor return on investments.

Video marketing in SMBs vs. enterprises
SMBs that mimic enterprise's marketing and advertising methods tend to fail at it.
Smaller companies tend to focus on the basics by improving brand awareness and interaction, collecting leads by drawing more website traffic and increasing brand loyalty and trust.
SMBs can sometimes find video marketing tricky. The last few years have seen a huge spike in SMBs incorporating video into their marketing strategy. 81% of SMBs used video in their marketing in 2019 — an increase from 63% in 2018.
However, SMBs still have a long way to go when compared to enterprises, even SMEs.
Enterprises, on the other hand, are already established and are more likely to concentrate on brand consistency. Over 75% of large enterprises have a YouTube channel they update regularly.

Here are a few areas in which enterprises and SMB video marketing differ:
Brand awareness vs. brand consistency
One of the most important marketing goals for SMBs is increasing awareness toward their products. When adopting video marketing, this is likely to be one of the areas they concentrate most of their efforts on. If done correctly, it won't entail a substantial financial investment, and is likely to yield considerable ROI.
Brand awareness videos are usually short and highlight the kinds of products that the company offers. Think of them as a flyer that showcases your business and its various services and products.
Brand consistency is relevant when a company has been in business for quite a while. The go-to example here would be Coca Cola. The soft drink conglomerate has been around for over a century, and attempting to convince customers that it is the same beloved brand entails similar video styles and themes.
Creating leads vs. customer retention
SMBs use videos distributed on social media and private video hosting sites to increase traffic to their websites. For example, reviews of electronics equipment can be posted on YouTube with a link to the owner's store in the description. This creates an opportunity for the business to reach a wider audience and increase conversions.
While most enterprises have been creating leads listed as a marketing strategy goal, they are more likely to launch campaigns that seek to improve customer retention. Marketers present this through videos which showcase all the achievements the company racked up during, say, a financial year. Conversely, they'd produce  automated videos demonstrating to the customer how he has benefited from the enterprise's product or service.
Enterprises also place more importance on press releases and customer testimonials, with 98% and 96% of large companies employing them, respectively.

Increasing brand loyalty vs. creating trust
Brand loyalty is the tenancy of customers to continually purchase a brand's products over others, as a result of perceived value or other factors. Both SMBs and large enterprises tend to concentrate their efforts on fostering trust toward their brand, leading to said perceived value.
Creating relationships with customers via social media interactions, giving tips and advice regarding various aspects of the industry are the most common ways of increasing brand loyalty. Social media interaction with customers is a lot easier for SMBs since their social following tends to be less substantial than enterprises.
For enterprises, brand loyalty and trust are just as important. However, they are four times more likely to leverage using influencers, with 71% of marketers stating it's an important strategic tool. In contrast, just 17% of marketers in SMBs believe that using influencers is important.
Influencers are leveraged by enterprises in the form of promoting a product via YouTube videos or through Instagram. This is a tactic that has become mainstream, especially within B2C industries. SMBs might not have enough capital to fit a celebrity inside their marketing budget.
Looking to up your enterprise's video marketing game?
Check out Cincopa's enterprise video features!
Originally published on August 27th, 2019
, updated on November 25th, 2020