Video is truly one of the most effective marketing channels for businesses and organizations. At the same time, video content management can hardly fit into website content management, which means it can be tough to host and manage a massive amount of video data using the same servers where your website is hosted. That's because video content uses more storage and traffic, it requires high-quality video streaming capabilities, as well as a huge set of specific tools.
Some businesses rely on popular entertainment video platforms like YouTube and Vimeo, but unfortunately, they are not so good for hosting and managing business-related content. The best solution when you need to manage videos at an advanced level is using a smart video content management system like Cincopa.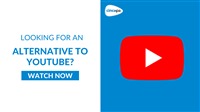 Video CMS in a nutshell
A video content management system (in other words, a video CMS) sounds somewhat similar to a website CMS (examples: WordPress, Joomla, Drupal, Shopify), but it works a little differently. In a nutshell, a video CMS consists of media-heavy hosting, built-in digital asset management dashboard, video player templates, and a robust content delivery network (CDN) that delivers your videos to viewers in the highest quality. In addition to that, a video CMS can provide advanced tools allowing you to market your content and analyze its performance.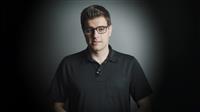 What types of business can benefit from a video CMS?
Any website owner who develops their business sooner or later runs out of space to store and manage media, including videos. The need for a good video content management system appears when you understand that the solutions you're using are not enough anymore.
Though many large enterprises and organizations already have internal hosting systems, they rarely suit the purpose of storing huge piles of video materials, even short ones. Moreover, the maximum size of allowed files is often limited to 50 MB which is absolutely not enough for videos.
Another popular choice of e-learning businesses and educational organizations are learning management systems (LMS) like Moodle that are not meant for storing large video files as well. However, it's fairly easy to integrate a video CMS, such as Cincopa, with your LMS to combine the advantages of both.
Small businesses using e-commerce platforms will also benefit from integrating their website with a video CMS. In addition to video hosting and management, you'll be able to take advantage of incredible features letting you boost your traffic from search engines, engage your audience, generate leads, and monetize your content.
If you're a media content publisher or digital artist, you shouldn't forget about the threat of losing your data or copyright abuse in case of using public video platforms to store your content. The threat of leakage is too high. A private video hosting and management platform guarantee that your data will be treated securely while you preserve all the power and take full control over every aspect of your video.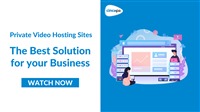 5 reasons to choose a video CMS for business
When you manage videos on a daily basis, a powerful and secure video CMS is a must-have. By adding it to your marketing arsenal, all advanced features are gathered in one place and can be working for your goals immediately.
1) Seamless video content management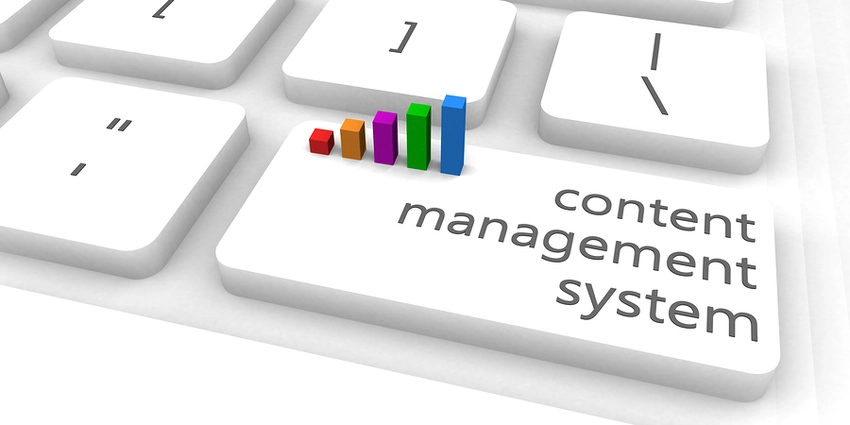 A video CMS can do a great job in uploading and publishing videos, as well as sharing them to various social platforms. In addition, using a CMS, you can access your materials and manage them anywhere. A CMS usually takes lead of all technical details and frees you from hiring developers. From now on, you can concentrate on marketing your videos and improving business results.
2) Ability to store heavy media content
A decent video CMS supports high-definition video files and displays them preserving the original quality. The size of heavy media files might often exceed all limits of website CMS. Simply put, only specialized video CMS platforms like Cincopa can support huge media galleries and display them in high quality.
3) Optimized video content delivery

Without a quality video CMS, your viewers are bound to face playback problems including the quality of videos and the streaming speed. A video content management system, in its turn, ensures that any video is accessible to your viewers anytime without breaks or delays. Your video player is optimized for mobile devices automatically, which guarantees an excellent viewing experience even when a user is on the go.
4) Multi-level Security
Manage your video content with no worries – protecting your content on multiple levels is at the heart of a secure video CMS. You can use any of the available protection methods in order to eliminate possible threats: right-click protection, domain lock, password protection, branding, and watermark. There's even more, you can enable video gating to generate leads or monetize your videos directly.
5) Deep insights into video performance

One of the most important benefits of a video CMS is advanced video analytics. While monitoring the performance of your content 24/7, video analytics shows you how exactly your audience interacts with your content. Get useful insights about viewers, their behavior, age, geography. Check view counts, drop-offs, and use this smart data to reconstruct your marketing strategy according to video performance and viewers' preferences.
Cincopa – the best video CMS solution
Among all other systems, Cincopa is a golden mean that combines all necessary features. Cincopa is a powerful video CMS that can be integrated into any website or app. We encourage you to choose the platform that suits your needs the most. Cincopa adjusts to your business, not the other way around. It also means that you can easily experiment with your website and migrate from one website CMS to another if you want, Cincopa will be with you anywhere you go.
The range of Cincopa's tools and features allows you to fully customize your video players and galleries. We provide you with plenty of tutorials and webinars on how to manage videos, build your video portals and improve them.
Adding videos to your website is a growing trend for 2018. Video marketing is one of the most important methods to lead your business to success. So, choosing the right and secure video CMS is the key to that success. A professional video CMS will make your work easier and faster.
Originally published on May 21st, 2023
, updated on October 17th, 2023