Cincopa customization settings varies based on the template you selected for your media. Each template comes with it's own relevant settings options. In this doc will walk you through the main options.
For specific, template based, customization setting help and support:
Go to Cincopa "Start" wizard, step 2: Customize template.
Click the link "How to setup this skin"
Or
Go to "Galleries"
Select the gallery you want to customize
Click on the "Edit" icon
Click on "How to setup this skin" link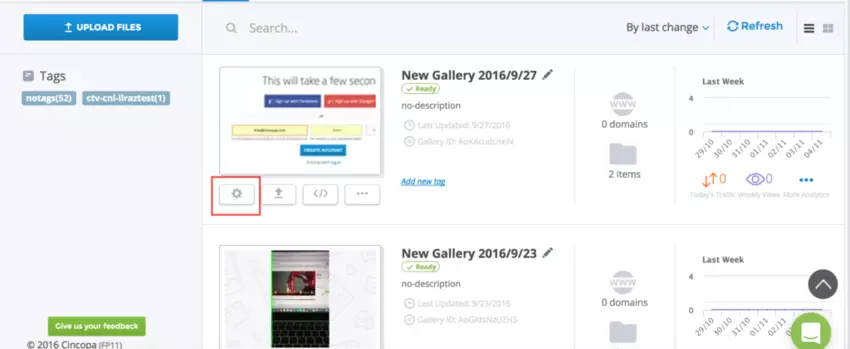 The coustomization panel is on the side bar in the left side of the screen.  The side bar is organized in tabs. Click on the relevant tab to view more settings options.
General
You can, at all times, change template.
Go to "Customize template" screen (step 2 in Cincopa "Start" wizard)
Click on the 'change skin" link next to the current template thumbnail.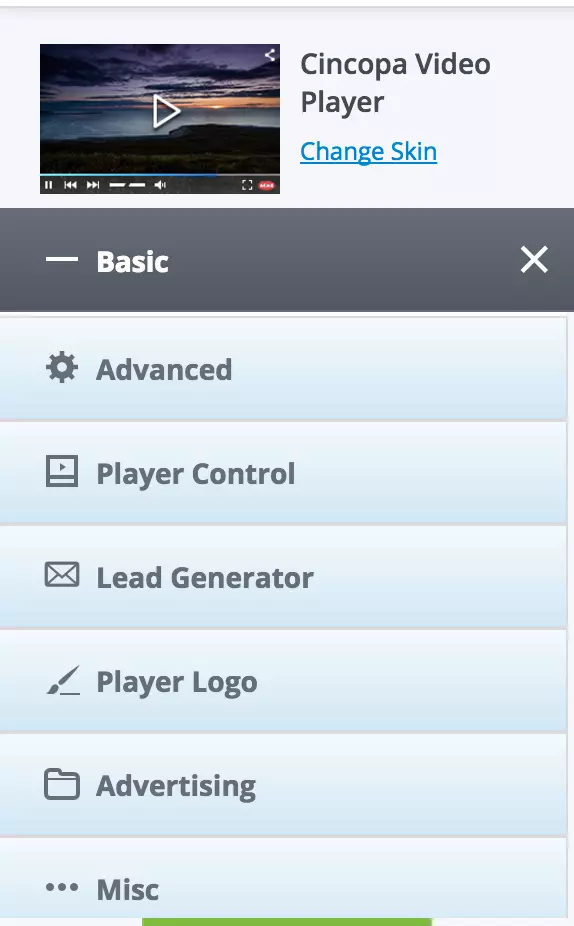 Note: the settings and different customization options changes based on your account type. If the feature is locked to your account type you will see a lock icon. Please contact our support or upgrade your account.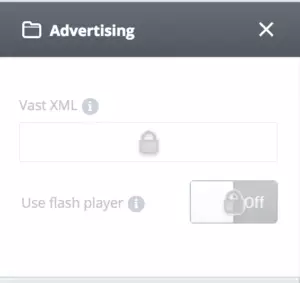 The settings features and options changes based on your selected template. This documentaion covers the video player settings.
Other templates: