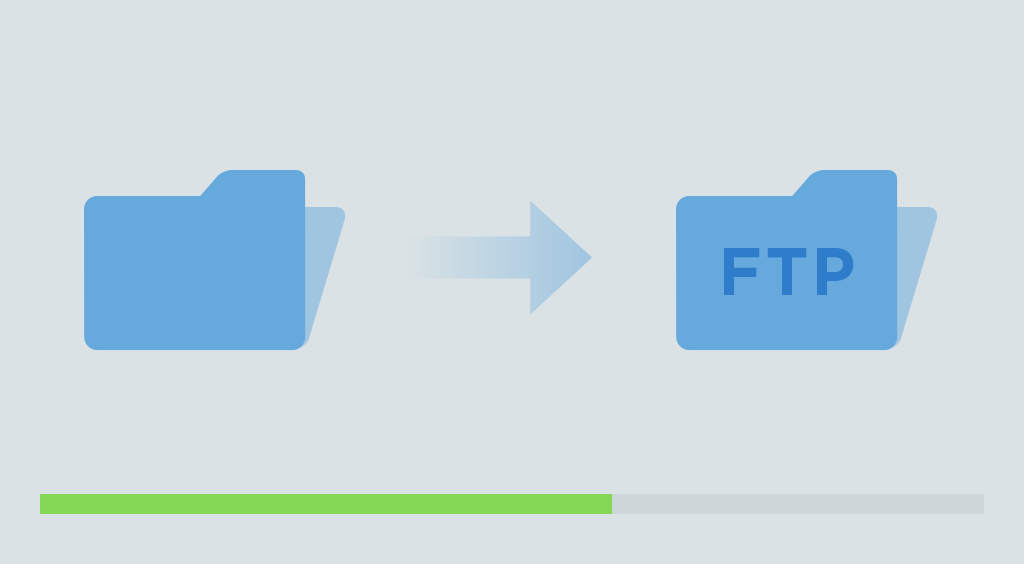 FTP is not dead
---
Although FTP (file transfer protocol) has celebrated its 46th anniversary lately, it still plays an essential role in today's IT world and is preferred by numerous users of cloud-based platforms due to the facility it offers with transferring multiple files, especially large ones. At Cincopa, we support FTP along with other file upload methods, since we strive to provide our users with the widest variety of multimedia management tools that are convenient for them. So, when and why should you take advantage of FTP file upload?
When you want to publish or backup heavy media content, such as videos, photos, audios, presentations, etc.
It goes without saying that uploading heavy media files is often challenging. In this matter,  FTP gives much more flexibility than HTTP. While most browsers limit the maximum file size to 2GB, FTP clients don't have any limitation. This makes FTP a perfect option for transferring heavy media content.
When you need to upload a big number of multimedia files at a time
FTP allows you to upload an unlimited number of files, as well as directories. It runs the process in the background and doesn't require to complete other operations. When needed, file transfer may be paused and resumed. Besides, certain items may be queued for both uploading and downloading.
When you're on the go and want to upload files instantly from a mobile device
One of the strongest points of FTP is its ease of use on mobile devices. There is a vast range of free FTP clients available for mobile platforms, which can be used to upload files on the go anytime you have Internet connection.
When file upload speed really matters to you
Cincopa offers several high-speed FTP servers located in different geographical areas for your option. You can choose the one that is closer to you and get the maximum upload speed. Cincopa provides FTP servers in the US and EU so far, and more to come soon.
Depending on your needs, FTP may be the perfect medium for multimedia files you need to upload and share publicly or privately. If you need a reliable solution for that, uploading to Cincopa with FTP is the right way. Simply log into Cincopa account and find FTP in Assets / Upload Files menu, where you'll find guidelines on how to configure your FTP client and upload files to Cincopa hosting. More information about Cincopa's file upload options is available here.
Thank you! Any other feedback?