When looking for a video player for your website, you'll first stumble upon some quick, free options like YouTube and Vimeo.
But are they really as great as they seem?
If you want to take full control over your website video, understand your audience and learn how viewers engage with your content, you need to find a private video player.
As opposed to YouTube and Vimeo, these platforms offer advanced marketing toolkit that will allow you to complete your business goals.
Cincopa is a YouTube alternative for your website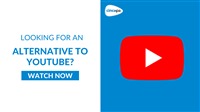 Cincopa — a complete video hosting and management platform
If you are looking for a great online video player for your website, Cincopa is exactly what you need. While YouTube is the most notable video social network today, using it as a source for your website's video embeds may not be the best idea. The problem with this platform is that following your content, viewers will be likely to turn to other recommended video content provided by your competitors.
Keeping 100% of video traffic on your website is the best way to achieve your goals. Don't let your precious viewers leave your website and engage with your competitors.
Hosting your content on a private video platform like Cincopa allows you to create and publish engaging video galleries that look great on your website. Using a variety of video gallery, video portal, and video playlist templates, your content fit seamlessly with any custom website design.
How to use Cincopa's video gallery/portal/playlist features
Having a professional online video player for your website is essential to captivate and engage your audience. With Cincopa's video templates, you can showcase the best content you have, all in one place.
Watch this detailed guide on how to create a new video gallery: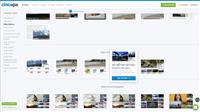 Create a neat video gallery using our HTML5 compliant templates. Your videos will look just as great on PCs, laptops, mobile phones, and tablets. Pin your gallery to the top of your website and enjoy continued views. Loop your content to provide your customers with an extended viewing experience.
When you need to show off multiple videos on your website, Cincopa's video portal is a perfect option. It's just as easy to create and customize as any video gallery or video playlist template using Cincopa wizard.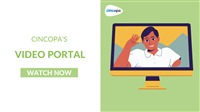 How to customize your online video player
Cincopa offers a myriad of innovative features to customize your online video player. All templates enable easy navigation through your content. It only takes a few minutes to choose the right one and customize it to fit your needs. Set custom backgrounds, player controls and video thumbnails. Turn on the "related items" feature in order to encourage viewers to explore more of your content. The "share" tool allows your audience to spread a word about your video if they like it, and to recommend it to their social followers.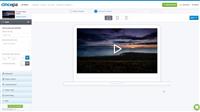 To start using advanced features provided by Cincopa,
start creating your video gallery,
and browse through all available templates and tools.
Video SEO
If you wonder whether video SEO can boost your website's SEO, Cincopa has you covered. Our video-embed codes are generated automatically using the power of JSON-LD technology. It makes your videos easier to discover in search results by injecting metadata from video titles, descriptions, tags, captions, and annotations, into the section of a web page. Besides, JSON-LD is light-weight, which increases the web page load time and improves the chances of your content appearing on the first page of search results.
The best part of this code is that a regular user can make it work effectively without any video marketing background. Simply enable SEO tools before copying a video player embed code that needs to be pasted to your website.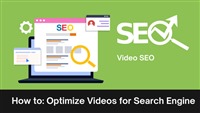 Using video for marketing goals and lead generation
There are many ways to engage your audience, one of them being call-to-action (CTA). An appealing text message overlaying your video helps to motivate viewers to undertake certain actions that correspond with your marketing goals. For example, you can link a custom URL to the CTA message clickable and use it to point video viewers to a specific landing page.
Lead generation is also incredibly important in video marketing. Building your email lists is as easy as ABC with Cincopa's Lead Generator tool. By enabling lead generation in your business video, you'll be able to collect viewers' email addresses via a user-friendly pop-up form that can be designed in accordance with video context. All form submissions will be saved automatically to a specified list on your email marketing platform.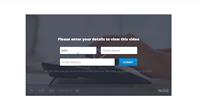 After engaging your viewers with video, you can approach them with a personal email message. To help you visualize your business offer and maximize conversions, Cincopa provides seamless email integration. This enables you to embed responsive videos, images, audios, slideshows, and podcasts directly into your email templates.
Increasing engagement with video annotations
In addition to other powerful features, you can take advantage of video annotations to engage your audience at an even higher level. Cincopa provides 5 types of video player annotations: title, label, timeline, spotlight, and note.
Let's take a closer look at some video annotation types: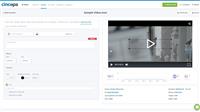 Using annotations is highly recommended when you want to boost video engagement. Annotations can be perfectly adjusted to any particular video context so that they don't distract viewers and only improve their experience. Additionally, video annotations may contain a custom link to help cross-promote your other content, or direct traffic to desired pages on your website.
Interactive pre-roll and post-roll video ads
Interactive video ads can become a sustainable source of business video monetization and can dramatically increase brand awareness. Cincopa supports VAST format, allowing you to insert pre-roll and post-roll ads in any single video, playlist, or gallery. This is a great way both to advertise third-party content and to cross-promote content from your own website. What's especially awesome in VAST video ads is that they never get cut-off by various ad-blockers.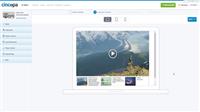 Understanding your audience using advanced video analytics
Understanding the performance of your videos helps you tailor your content according to viewers' needs. Cincopa video analytics provides vital statistics about each video and lets you measure individual viewer engagement. By aligning this smart video data with sales and marketing stats, you can improve your product or service offers and strengthen your competitive advantages.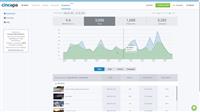 Secure your video content
Cincopa offers a variety of solutions to protect your video content. With these tools, you can prevent unwanted downloads, embedding your video within other websites, and even accessing your content by non-authorized users. You never have to worry about the security of your content with Cincopa's private video hosting.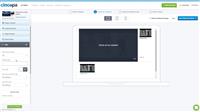 Cincopa is the most complete video hosting and management platform, providing advanced solutions to help you visualize your website, engage your audience, and fulfill your business goals.
You can sign up right now get started with your free trial today!
Creating a Video Portal has Never Been Easier
Use Cincopa to Host, Monitor, Analyze, and Monetize your Videos
Originally published on December 25th, 2017
, updated on May 13th, 2020