Download From Dropbox Into Cincopa
Cincopa's latest Dropbox feature makes it even easier for you to add new media files to your site. Simply download your media from Dropbox into your Cincopa account and add to your galleries.
There is no need to download heavy media files onto your computer and then upload. You can keep everything on your Dropbox account and simply download from Dropbox straight to your Cincopa account. Everything stays on the cloud!
On the Upload page, simply select the Dropbox icon. Login to your Dropbox account and select a file from your Dropbox folders.
The file is download from Dropbox into your Cincopa account - it's that easy.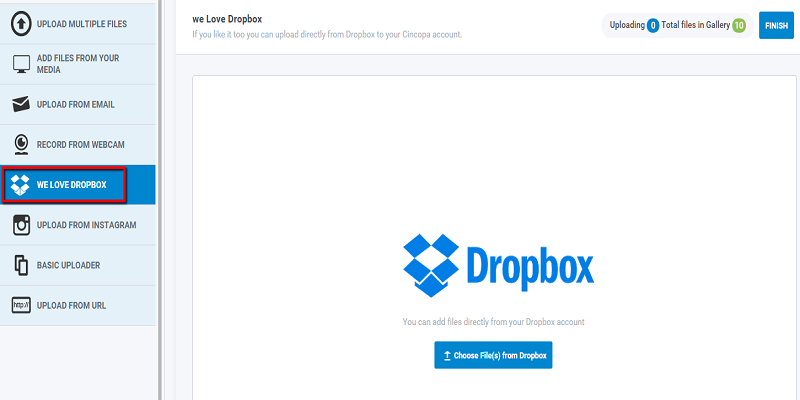 More Articles :