Download From Dropbox Into Cincopa
Cincopa's latest Dropbox feature makes it even easier for you to add new media files to your site. Simply download your media from Dropbox into your Cincopa account and add to your galleries.
There is no need to download heavy media files onto your computer and then upload. You can keep everything on your Dropbox account and simply download from Dropbox straight to your Cincopa account. Everything stays on the cloud!
On the Upload page, simply select the Dropbox icon. Login to your Dropbox account and select a file from your Dropbox folders.
The file is download from Dropbox into your Cincopa account - it's that easy.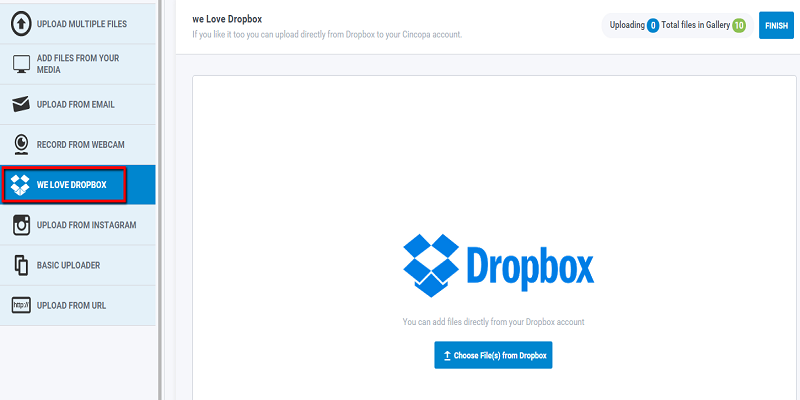 More Articles :
Radio On-air and On-line: Use Cincopa for Radio Stations Shows and Podcasts Do you want to take your radio station to the next level and to provide both on-air and on-line services? Now you can giv...

Read more...

Video Platform for News Portal Video content plays a major role in contemporary news portals. People prefer to watch TV-style news reports and video articles rather than reading prosy text. Mo...

Read more...